Welcome back to the symposium on Bird Monitoring in India. This year we have another exciting set of events lined up for two days. With the new set of events, we welcome the community to come participate and pick up where we left off last year!
Here's an opportunity to reconnect with the bird monitoring community and interact on an interesting set of topics.
Important dates:
Symposium dates (Virtual event) : 29 - 30 April 2022
Registrations and abstract submissions for posters open: 1 April 2022
Deadline for abstract submission for presentations EXTENDED TO: 18 April 2022
Submission of final presentations: 24 April 2022
Schedule
29 April 2022 – 30 April 2022
Note : All times are in Indian Standard Time (IST).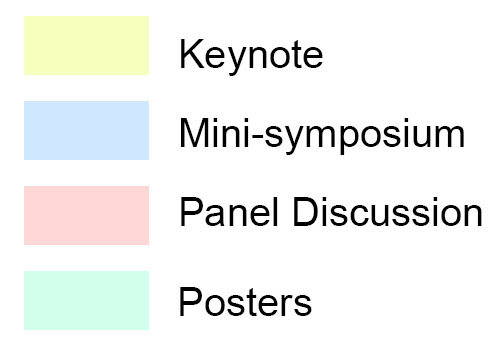 DAY 0 : 28 April 2022 (Thursday)
Time
Event
17:00 – 18:00

Pre-symposium event: Introduction to using Discord at the conference followed by ice-breaker sessions
by Symposium Steering Committee

Channel: #using-discord
DAY 1 : 29 April 2022 (Friday)
Time
Event
10:00 – 10:15

Welcome and Introduction
by Symposium Steering Committee

Channel: #day1-29apr-nehasinha

10:15 – 11:00

Does bird monitoring impact conservation action and policy?
by Neha Sinha

Channel: #day1-29apr-nehasinha

11:00 – 11:10
Break
11:10 – 11:15

Telemetry Symposium Opening Talk
by Nishant Kumar

Channel: day1-29apr-telemetry-am

11:15 – 11:32

Disease surveillance and tracking migratory routes of waterbirds through satellite telemetry
by S. Balachandran

Channel: day1-29apr-telemetry-am

11:32 – 11:49

Invasive plant management: insights from bird telemetry
by Geetha Ramaswami

Channel: day1-29apr-telemetry-am

11:49 – 12:06

Asian Hornbills and their implications in seed dispersal
by Soumya Prasad

Channel: day1-29apr-telemetry-am

12:06 – 12:23

Movement patterns and conservation issues of breeding waterbirds in Ladakh, Trans-Himalaya
by Neeraj Mahar

Channel: day1-29apr-telemetry-am

12:23 – 12:40

Understanding ecology and ecological role of hornbills using telemetry
by Rohit Naniwadekar

Channel: day1-29apr-telemetry-am

12:40 – 12:57

Migratory Patterns of Black Kite taxa in Thailand
by Sirawit Subaneg

Channel: day1-29apr-telemetry-am

13:00 – 14:00
Break [Lunch]
14:00 – 14:15

Steppe Eagle: Telemetric Studies on its Migration and Threats on Flyways
by Elena P. Shnayder

Channel: day1-29apr-telemetry-pm

14:15 – 14:25

Tracking the Rain Bird – Telemetric Studies on the Pied Cuckoo
by Debanjan Sarkar

Channel: day1-29apr-telemetry-pm

14:25 – 14:35

Black Kites and their relationships with anthropogenic resources
by Urvi Gupta

Channel: day1-29apr-telemetry-pm

14:35 – 14:45

Telemetric Studies on the White-Rumped Vulture
by Malyasri Bhattacharya

Channel: day1-29apr-telemetry-pm

14:45 – 14:55

Conservation of the Great Indian Bustard using Telemetry
by Varun Kher

Channel: day1-29apr-telemetry-pm

14:55 – 15:45

How Telemetry can light the paths of bird-worlds in South Asia

Panelists: Sonali Ghosh, Nita Shah, S. Balachandran, Gowri Mallapur and Sutirtha Dutta

Moderator: Nishant Kumar

Channel: day1-29apr-telemetry-pm

15:45 – 16:45

Poster Session

A high school student, a software professional and a doctor as citizen scientists – Chinmayi Ramasubramanian
Impact of the pandemic on birding in India – Karthik Thrikkadeeri
Monitoring the critically endangered lesser florican through population surveys – Mohib Uddin
A Preliminary Study on Avifaunal Diversity of Baba Ghulam Shah Badshah University Campus, Rajouri, Jammu and Kashmir, UT, India – Kaleem Ahmed
Breeding ecology of yellow-wattled lapwing, vanellus malabaricus – Vishwa Jagati
Ornithological Significance of Saltpans of the Kanyakumari District recognized through Long-term Monitoring – Dr S. Balachandran
Preparation of Andhra Pradesh Action Plan: Identification and prioritization of avian conservation issues, their habitats, landscapes and ecosystems – Athira Saleevan
Identifying Conservation Threats to Birds and their Habitats in the state of Uttarakhand – Harshita Prakash
Pollution & Population: A Concern For Urban Avifauna Of Delhi – Divya Prakash
Urban wetland restoration: a mere water-storing project? – Prasath Selvaraj
Changes in Bird Assemblages across Urbanisation in Bangalore – Pradyumna Rajashekar
Diversity And Abundance Of Birds In Koonthankulam Village Pond, Tamilnadu, India – S. Murali Krishnan
Using citizen science as tool for scientific bird counts at Karnala Bird Sanctuary, Panvel, and Phansad Wildlife Sanctuary, Murud, Maharashtra, India – Kishor Shirkande

Channel: day1-29apr-posters
DAY 2 : 30 April 2022 (Saturday)
Time
Event
10:00 – 10:05

Opening comments and welcome to day 2
by Symposium Steering Committee

Channel: #day2-30apr-ghazala-shahabuddin

10:05 – 10:50

What Birds are Telling Us and Why it's Important?
by Ghazala Shahabuddin

Channel: #day2-30apr-ghazala-shahabuddin

10:50 – 11:00
Break
11:00 – 11:05

Announcements

Channel: #day2-30apr-atlas-am

11:05 – 11:30

Mysuru Bird Atlas
by D H Tanuja & Sheshagiri B R

Channel: #day2-30apr-atlas-am

11:30 – 11:55

Coimbatore Bird Atlas
by Bhavi K & T Arulvelan

Channel: #day2-30apr-atlas-am

11:55 – 12:20

Kerala Bird Atlas
by Syamili M S & Premchand Reghuvaran

Channel: #day2-30apr-atlas-am

12:20 – 12:45

Pune Bird Atlas
by Ranjana Gosavi & Pankaj Koparde

Channel: #day2-30apr-atlas-am

12:45 – 13:10

A Demo of Atlas tools
by Abinand Reddy, V. Rajarajan, Pankaj Koparde & George Tom

Channel: #day2-30apr-atlas-am

13:10 – 14:00
Break [Lunch]
14:00 – 14:45

Group discussion on bird atlas (Open for all) – on Zoom Meetings
There will be five parallel group discussions in Zoom breakout rooms on various factors that contribute towards bird atlases. All interested public, including existing atlasers and new enthusiasts can participate in these rooms.

Breakout rooms discussions

1. Design and methodology of atlas and data analysis. Moderator – Ashish Jha

2. Volunteer interactions – Mobilisation, training and participation. Moderator – Pooja Pawar

3. Public engagement – Mass media & social media. Moderator – Swaroop Patankar

4. Execution – Funding, expenditure, contingencies and mitigation. Moderator – Pankaj Koparde

5. Technology for atlas. Moderator – Abinand Reddy

Channel: #day2-30apr-atlas-pm

14:45 – 15:15

Summary of group discussions with Q&A

15:15 – 16:15

Poster Session

Documenting Avifauna of Protected areas of M.P. – Ajay Gadikar
Social media and Storytelling for Bird Monitoring – Nishand Venugopal
Wintering Population of Indian Skimmer at Jamnagar, Gujarat – Chirag Solanki
Getting Started with Birding at Stella Maris College – Dr. Kalpana Jayaraman
Birding in community owned forests in Thanamir, Nagaland – Ramya Nair
Asian Waterbird Census of Porbandar wetlands, Gujarat from 2015 to 2021 – Vargiya Dhavalkumar
Monitoring the endangered Black-bellied Tern (Sterna acuticauda) and other riverine bird species in Tamil Nadu – Preliminary results – P. Jeganathan
Two stories of local initiatives and capacity building for bird monitoring – Kaushik Sarkar
Speculating possible range extension of birds in Kashmir Valley – Hammad Mueen Qari Qazi
Multi-year Scenario for the Anatidae Family Occurring at Two Ramsar Sites in Gujarat-Nal Sarovar Bird Sanctuary and Wadhvana Wetland, Gujarat – Dr. Ketan Tatu
Use of arboreal camera traps for bird monitoring in the Western Himalayas – Paul Pop
An overview of seabird research and monitoring – Anant Pande
Detecting Anomalous Checklists using Machine Learning – Madhura Prasanna

Channel: #day2-30apr-posters

16:15 – 16:30

Closing remarks
by Symposium Steering Committee

Channel: #lounge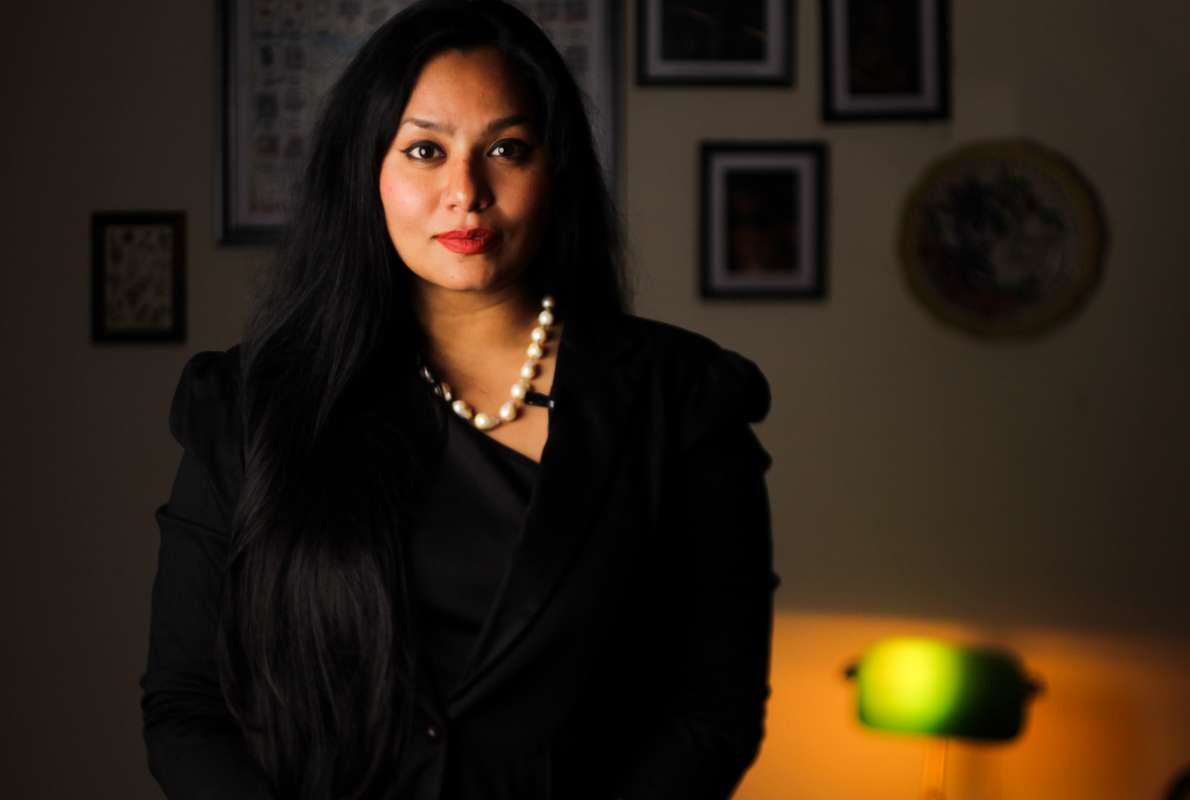 Neha Sinha
Head, Conservation and Policy, Bombay Natural History Society
Talk Title: Does bird monitoring impact conservation action and policy?
Abstract
Birds are amongst the most studied and monitored taxa in India. These activities are meant to enhance scientific knowledge and provide inputs to conservation. The conservation of birds involves at least two aspects – securing appropriate habitat, and ensuring that life-cycle needs like migration and movement are taken care of through safe passage. This talk will examine whether bird monitoring and studies are tying in with conservation. This will be attempted through two main methods. Firstly, a brief analysis of the new, proposed changes in wildlife law and policy in three main pieces of legislation- the Wildlife Protection Act, the Forest Conservation Act, and the Biodiversity Act. Secondly, a look at case studies of birds and important bird habitats, and whether policy has responded to data-driven calls to save them. These include the Great Indian Bustard in Gujarat and Rajasthan, the case of Najafgarh wetland in Delhi, and the case of ecosensitive zones in Tamil Nadu and Andhra Pradesh. which are backed by bird monitoring and data. Finally, this talk will explore a potential way ahead for a science-policy bridge, and how we have greater synthesis between monitoring efforts and bird conservation.
Speaker Bio
Neha Sinha is a Conservation Biologist, author and columnist. She heads Conservation and Policy at the Bombay Natural History Society. Her critically acclaimed first book, Wild and Wilful (HarperCollins India, 2021) tells the story of 15 of India's iconic wild species and was longlisted for the international Siskiyou global prize for New Environmental Literatures. She is a leading commentator on environment, writing for Hindustan Times, Hindu, BloombergQuint, Telegraph and others. She read Biodiversity Conservation at Oxford University and was on Central Zoo Authority's Expert Committee on Research and Publications and Delhi government's committee on Najafgarh wetland. She tweets at @nehaa_sinha.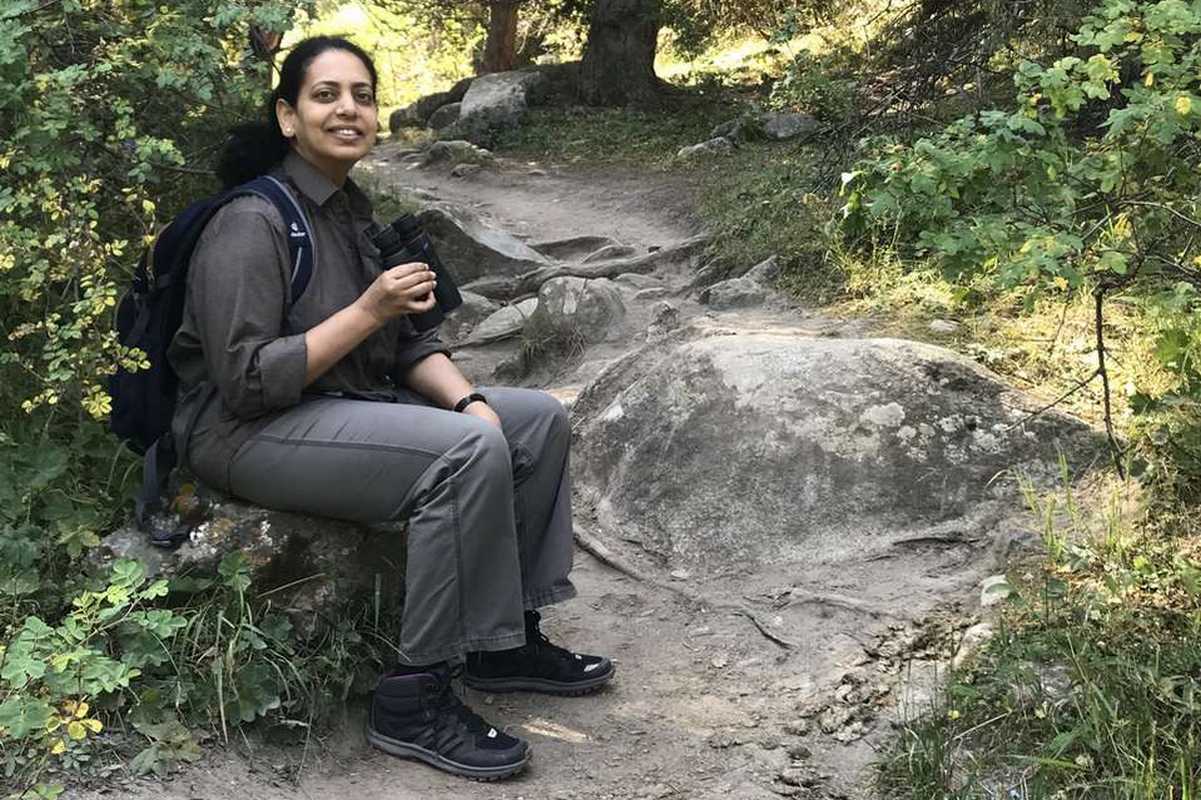 Ghazala Shahabuddin
Visiting Professor, Ashoka University
Talk title: What Birds are Telling Us and Why its Important?
Abstract
India has a venerable history of birdwatching, ornithology and more recently, of bird monitoring, that has been taken up by citizens' groups and scientists across the country. Ghazala will discuss the importance of bird monitoring particularly in a time of rapid environmental changes in India's wetlands, coasts, mountains and cities; in this context she will highlight key monitoring initiatives and the key take-aways from such efforts. However, unearthing such changes in bird populations and communities through field data collection and analysis, is only the first step. Can birds be used to communicate the urgency of environmental conservation, at a time when suburban sprawl, forest degradation and climate change pose serious threats to nature? Communicating these issues effectively so as to influence development and regulatory policy is the next big challenge that faces bird-lovers and ecologists in the country.
Speaker Bio
Ghazala Shahabuddin is an ecologist with a deep interest in unravelling and quantifying the effects of anthropogenic disturbances on forest biodiversity using birds as indicator taxa. Her work has taken her to a range of natural and human-modified habitats such as tropical dry forests in Rajasthan, coffee plantations in Western Ghats, sal forests of Uttarakhand, forest fragments in Venezuela and suburban wetlands around Delhi. Since 2010, Ghazala and her students have been researching impacts of land use change and forest degradation on bird diversity in Western Himalayas, with a special focus on woodpecker ecology. She has published extensively on forest fragmentation, protected areas, Indian wildlife policy and politics and the ecology of community-managed landscapes. She is currently a Visiting Professor in Environmental Studies at Ashoka University, Sonepat (Haryana).
Studying birds through telemetry
29 April 2022
This mini symposium will host talks on the use of telemetry in bird research in the country along with a panel discussion.
How Telemetry can light the paths of bird-worlds in South Asia
There is a growing need for techniques and tools that permit easy and comprehensive monitoring of any wildlife species – both in terms of movement and behaviour. There is also a need to understand how telemetry can attempt to address these aspects and what their impact has been on research so far. Discussions under this mini-symposium on telemetry would be useful in shedding light on three carefully selected themes:
Conservation and Ecology: Monitoring the dwindling populations of endangered species without overlooking the benefits of monitoring species that do not face any conservation threats.
Applied Ecology: Monitoring the impacts of bird-human interactions both on birds (via urbanization, habitat destruction and climate change) and humans (via bird strikes, spread of diseases and nuisance).
Citizen Science: Unraveling the unrealized potential of telemetry in instilling curiosity about science, research and conservation goals in the public.
Bird Atlases in India
30 April 2022
A bird atlas attempts to provide the distribution, abundance, seasonal patterns, and sometimes change in these patterns of birds over a geographical area making extensive use of maps. Bird atlases in India are being led by citizen scientists. The mini-symposium brings together the atlas enthusiasts with timed talks on the bird atlases that were completed or in progress in Mysuru, Coimbatore, Kerala and Pune. A demo of the software tools used and/or developed specifically for these atlases is also scheduled. Moderated discussions on various aspects of bird atlases including atlas design, analysis, participation, public engagement, stakeholders, funding, and tech are also part of this mini-symposium. The session will be useful for groups who are at the cusp of starting bird atlases in their regions as they would get to discuss with more experienced atlasers.