Welcome back to the symposium on Bird Monitoring in India. This year once again, we have another exciting set of events lined up for two days. Like last year, the symposium will have keynote talks, mini-symposia on important thematic areas and poster presentations by researchers and bird enthusiasts.
Here's an opportunity to reconnect with the bird monitoring community in India. We invite the community to come participate and regroup to discuss exciting opportunities, milestones and challenges for Bird Monitoring in India!
Important dates:
Symposium dates: 24 - 25 March 2023

Deadline for registration for the symposium: 22 March 2023
Schedule
24 March 2023 – 25 March 2023 
Note : All times are in Indian Standard Time (IST).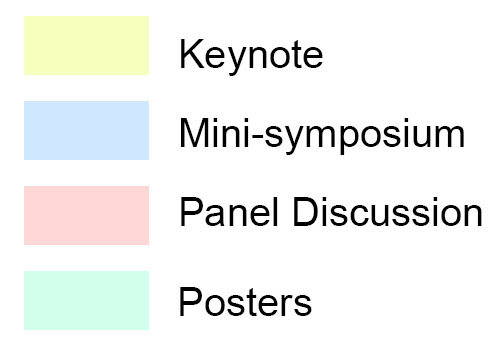 DAY 0 : 23 March 2023 (Thursday)
Time
Event
16:00 – 17:00
Pre-symposium event: Meet and greet and learn your way through Discord, fun polls and introductions.
by Symposium Steering Committee

Channel: #lounge
DAY 1 : 24 March 2023 (Friday) – Passive Acoustic Monitoring to study birds

Time
Event
10:00 – 10:15
Welcome and Introduction
by Symposium Steering Committee

Channel: #24-mar-talks-ses1

10:15 – 10:30
Community bioacoustics: patterns and pitfalls of using behavioural traits to monitor birds
by Anand Krishnan

Channel: #24-mar-talks-ses1

10:30 – 10:45
Using bioacoustics to investigate the seasonal pattern of bird presence
by Hari Krishnan C P

Channel: #24-mar-talks-ses1

10:45 – 11:00
Acoustic traits and community ecology of mixed-species bird flocks
by Abhijith A V

Channel: #24-mar-talks-ses1

11:00 – 11:15
Establishing a Detection framework for the endangered Forest Owlet using Automated Recording Units
by Amrutha Rajan

Channel: #24-mar-talks-ses1

11:15 – 11:45
BREAK [TEA / COFFEE]
11:45 – 12:00
Listening for Change: Using acoustics to quantify the impact of ecological restoration on soundscapes of a tropical dry forest
by Pooja Choksi

Channel: #24-mar-talks-ses2

12:00 – 12:15
Creating an automated recorder detection framework for the Critically Endangered – Jerdon's Courser (Rhinoptilus bitorquatus)
by Chiti Arvind

Channel: #24-mar-talks-ses2

12:15 – 12:30
Acoustic Monitoring of Birds Across Land-use Patterns in Semi-arid Ecosystems
by Antara Kulkarni

Channel: #24-mar-talks-ses2

12:30 – 12:45
Can we monitor individual birds using acoustics? A case study of White-bellied Sholakili
by Suyash Sawant

Channel: #24-mar-talks-ses2

12:45 – 13:00
Automated Passive Acoustic Monitoring of critically endangered Lesser Florican (Sypheotides indicus)
by Swayam Thakkar

Channel: #24-mar-talks-ses2

13:00 – 14:00
BREAK [Lunch]
14:00 – 15:30

Poster Session

Lurking Danger – Bird Collisions with Buildings in India – Peeyush Sekhsaria
Machine learning for automated identification of flycatchers in Western Himalaya – Paul Pop and Chinmayi Ramasubramanian
Beyond Counts: Monitoring Great Indian Bustard behaviour using accelerometery – Shimontika Gupta
Use of islands of the Ujjani reservoir by five resident waterbirds for breeding – Aarohi Natu
Peak in duck counts: mid-winter or late-season ? – Prashanth M. B.
Who is Missing: Interplay between land use matrices and bird assemblages in lakes of Bangalore – Meghana Murali Iyer
Analysis of CITES Listed Birds trade in India in last three decades – Dr. Asha Poonia
Capacity Building and Vulture Nest Monitoring in Central Indian Landscape – Aishwarya Laghate
Towards long term monitoring of Himalayan Raptors – Deepti Bajaj

Channel: #24mar-posters

15:30 – 16:00
BREAK [TEA / COFFEE]
16:00 – 17:00
Passive acoustic monitoring of avian communities and habitats
by Laurel Symes

Channel: #24mar-laurelsymes
DAY 2 : 25 March 2023 (Saturday) – Historical Resurveys for Bird monitoring

Time
Event
10:00 – 10:05
Opening comments and welcome to day 2
by Symposium Steering Committee

Channel: #25-mar-talks-ses1

10:05 – 10:25
Revisiting the Structure and Organization of a Peruvian Amazonian Forest Bird Community after Three Decades
by Ari Martínez

Channel: #25-mar-talks-ses1

10:25 – 10:45
40 years of avifaunal change in Great Smoky Mountains National Park, USA
by Graham Montgomery

Channel: #25-mar-talks-ses1

10:45 – 11:05
On Salim Ali's Trail: The Mysore Bird Survey
by Subbu Subramanya

Channel: #25-mar-talks-ses1

11:05 – 11:30
BREAK [TEA / COFFEE]
11:30 – 11:50
Strengthening ecological baselines through seabird surveys in east Antarctica
by Anant Pande

Channel: #25-mar-talks-ses2

11:50 – 12:10
Pelagic seabird re-survey in the Bay of Bengal Large Marine Ecosystem (BOBLME)
by Ravichandra Mondreti

Channel: #25-mar-talks-ses2

12:10 – 12:30
"Resurveys show that tropical montane birds are on an escalator to extinction"
by Benjamin Freeman

Channel: #25-mar-talks-ses2

12:30 – 14:00
BREAK [Lunch]
14:00 – 15:00
PANEL DISCUSSION: Role of Historical Resurveys in Bird Monitoring: Challenges and Opportunities
Moderator: Ghazala Shahabuddin. Panelists: Umesh Srinivasan, Priya Karnisar, Dhananjai Mohan

Channel: #25mar-resurveys-panel

15:00 – 15:15
BREAK [TEA / COFFEE]
15:15 – 16:15

Poster Session

A project report on avian diversity around GTM, Hisar Road, Sirsa, Haryana – Nishtha Bharti
Birds associated with Rain trees at Stella Maris College – Kiruthika N S
Diversity and Abundance of Birds in the High Ranges of Munnar, Southern Western Ghats, India – Krishnanunni T S
Effects of Seasonality, Landscape and Resource availability on a Tropical Forest Bird Community in Central India – Fergus Mark Anthony
Distribution of birds in urban green space – Kiran Vati K
Study of occupancy and roosting behaviour or Rosy Starlings (Pastor roseus) in Vadodara city, Gujarat, India – Yuyutshu Bhattacharya
Examining ecological interactions of urban tree and vertebrate species: a comparative analysis of New Delhi and Bengaluru, India – Swaroop Patankar
Citizen Science based Bird Survey Analysis for Gandhisagar Wildife Sanctuary – Ajay Gadikar
Bird identification in Community Forest Resource Right – Manjeet Kaur Bal
Site occupancy and human perception of owls along the urbanization gradient of Pune city. – Saumitra Dhere

Channel: #25mar-posters

16:15 – 17:15
Colombia Resurvey Project – Assessing changes in bird communities over a century of landscape transformation
by Camila Gomez

Channel: #25mar-camilagomez

17:15 – 17:30
Closing remarks and feedback
by Symposium Steering Committee

Channel: #lounge
Studying birds using passive acoustic monitoring
24 March 2023
Organizer: Vijay Ramesh
Passive acoustic monitoring (PAM) has emerged as a transformative tool for biodiversity monitoring. With advances in data collection, storage, and analyses, low-cost audio recorders are now being used to sample multiple locations simultaneously for long periods. As a passive and remote monitoring tool, an acoustic recorder captures a wide range of frequencies that contain information about the biotic and abiotic conditions at a given location. Today, acoustics have been used for a range of studies that include characterizing the long-term impacts of human activity on biodiversity, the seasonal movements of migratory taxa, and the effects of vegetation structure on vocalizing biodiversity, for instance.
In this mini-symposium, our speakers will provide examples of how bioacoustics is used for avian monitoring across the Indian subcontinent. A range of applications will be discussed, including the use of PAMs to monitor the impacts of ecological restoration on bird species, monitor the seasonal activity of an endemic rainforest bird, monitor birds across arid landscapes, use deep learning to detect endangered bird species, and monitor the behavior of bird hunting parties, for example.
Historical resurveys for bird monitoring
25 March 2023
Organizer: Ramnarayan K
Historically, ornithologists across the world have conducted exploratory expeditions to survey and document birds from different biogeographic regions. Such historical surveys create unique and valuable opportunities to study the change in bird populations and distributions over the years. India presents a handful of examples of such historical expeditions, some of which have been repeated more recently. This mini-symposium aims to bring together people involved in such surveys historically, or in the current times to discuss and deliberate on the insights from these resurveys and/or identify more opportunities for repeat surveys and expeditions.
We will also attempt to learn from other examples of resurveys from the Neotropics. At the Keynote talk by Dr Camila Gomez on the Columbia Resurvey Project, she will share the findings from their work and speak about the insights that such resurveys can provide.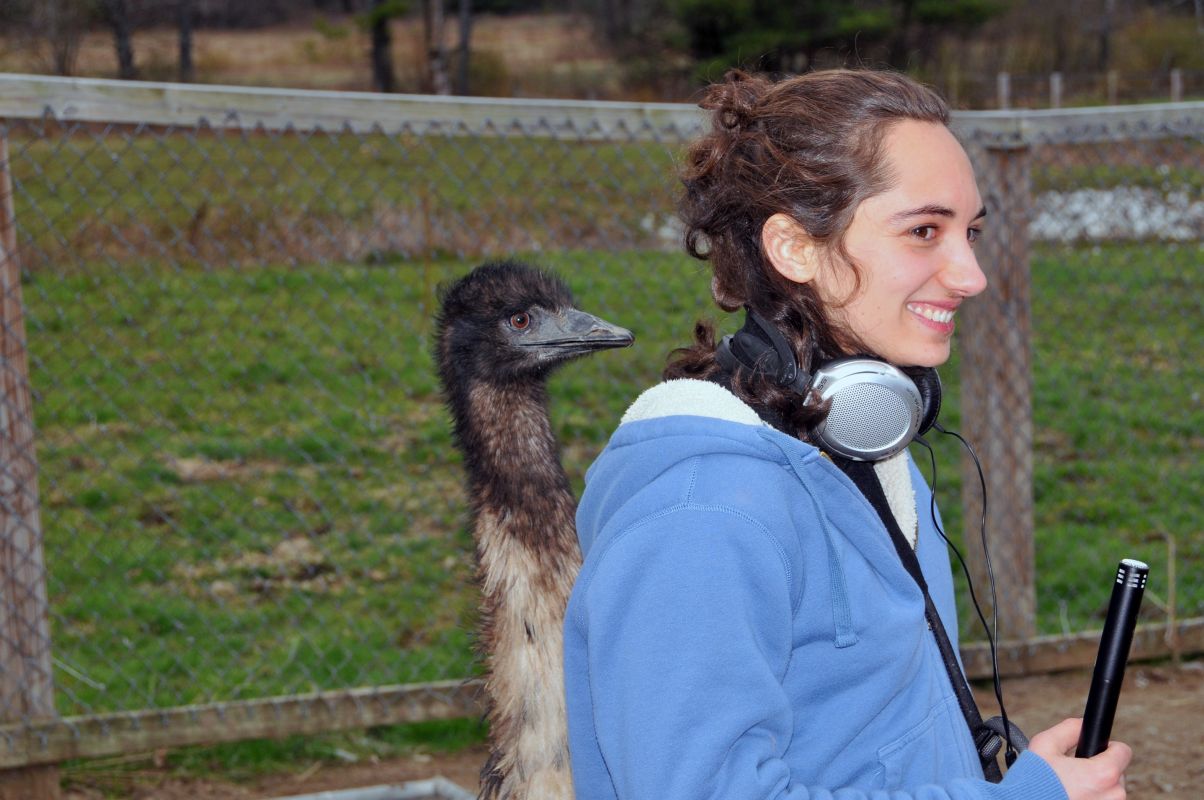 Laurel Symes
Assistant Director, K. Lisa Yang Center for Conservation Bioacoustics
Talk Title: Passive acoustic monitoring of avian communities and habitats
Abstract
Sound is an important tool for surveying and monitoring bird populations. For many years, point count surveys and other types of acoustic censuses have provided detailed information about bird populations. More recently, advances in acoustic recording and data storage technology have made it possible to complement human surveys with passive acoustic monitoring (the use of unattended recording devices to capture long recordings from an environment).
In this talk, I will present recent research conducted with passive acoustic monitoring, highlighting the range of questions and scales that are enabled by the approach. I will use these examples to discuss the contexts where passive acoustic monitoring provides valuable extensions to human surveys, as well as limitations of the technology. In addition to presenting scientific findings, I will provide a practical introduction to passive acoustic monitoring including equipment selection and deployment, data management and curation, and analysis approaches. In doing so, I will highlight resources that are available for new practitioners, as well as emerging tools, such as machine learning based analysis of recordings.
Speaker Bio
Laurel Symes is the Assistant Director of the K. Lisa Yang Center for Conservation Bioacoustics at the Cornell Lab of Ornithology. In this role, her goal is to maximize the accessibility and effectiveness of acoustic tools for research and conservation. Scientifically, she coordinates the tropical biology research program, focusing in Central and South America and working with teams from Southeast Asia and Central Africa to develop research approaches and tools that span tropical terrestrial habitats. In addition, she works with the Yang Center capacity building team to develop introductory and advanced training materials and courses, and to provide intensive professional mentorship and training.
In her research, she works at the intersection of ecology, evolution, conservation, and technical development. She conducts research across a variety of taxa, including insects, frogs, bats, and birds in both temperate and tropical systems. She has a particular research interest in the evolution of signaling rates, how often animals repeat signals over days, months, or years, a historically difficult data type to access, and one that is central to understanding the signaling ecology of animals and to using acoustics to estimate population density.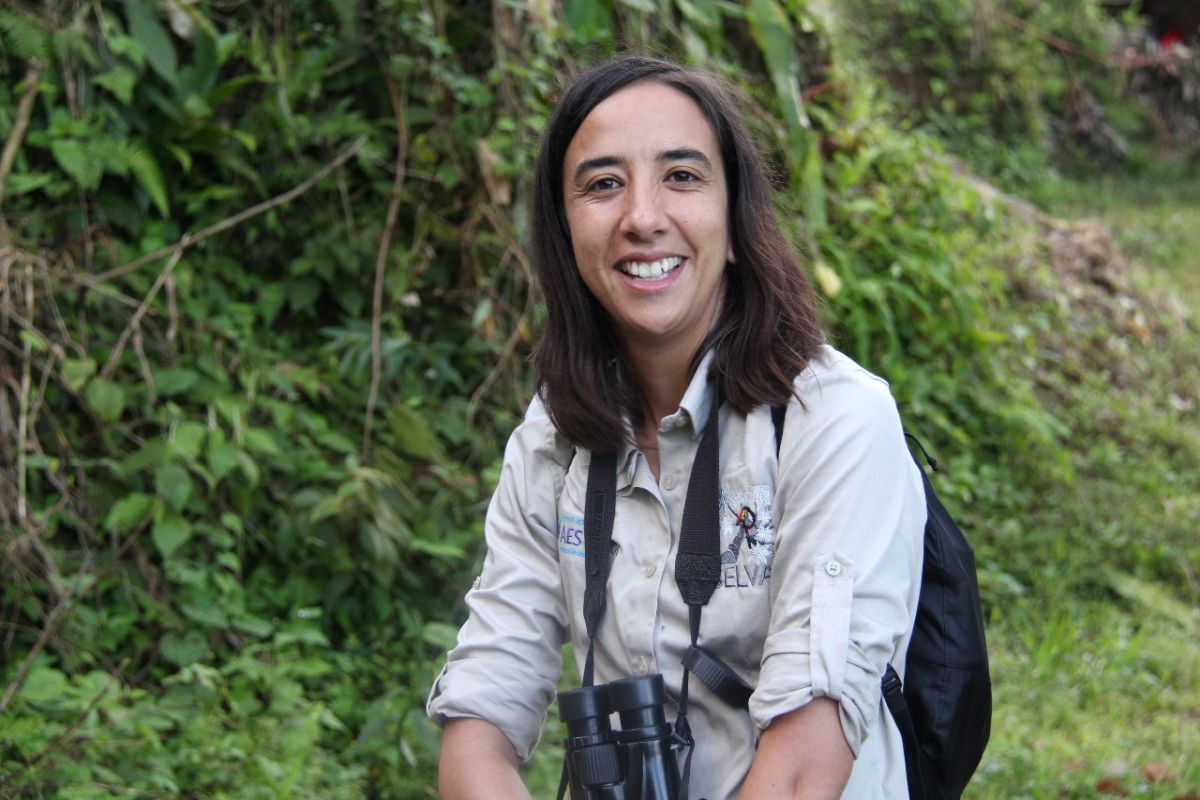 Camila Gomez M
Director of education and training, SELVA
Talk title: Colombia Resurvey Project – Assessing changes in bird communities over a century of landscape transformation
Abstract
110 years ago, naturalists from the American Museum of Natural History led a series of expeditions to document bird diversity and abundance across a broad region of Colombia. Information from those expeditions exists mostly in the form of collection specimens, and as a compilation in a book written by Frank Chapman in 1917. Between 2019 and 2021 we resurveyed 6 regions that had been visited by Chapman and carried out standardized observations, as well as specimen collection, to document how bird communities have changed in this period. Our results are striking in terms of species composition and turnover. Ecosystem functionality, based on bird diversity, has changed radically even in regions where habitat transformation has not been that great. This project has opened a window to the past and will hopefully serve as a tool to continue monitoring variations in bird composition and ecosystem health towards the future.
Speaker Bio
Camila Gómez is a Colombian Ornithologist. She did her PhD on the ecology and stopover behavior of neotropical migratory birds at Universidad de Los Andes and was a Rose postdoctoral fellow at the Cornell Lab of Ornithology from 2018 to 2021. She is a founding member of the science and conservation group SELVA, and currently works there as director of education and training.